Rational Expressions Operations Worksheets
What Are Rational Expressions Operations? The rational expressions are the one with a fraction containing the numerator or denominator in the form of a polynomial. It can be both, i.e., the numerator or the denominator or either one in the form of a polynomial. For example;


Here the point to ponder is the last expression. It is usually written as the simple expression 4x
2
+ 6x - 10 = 0, but the need is to understand that such polynomials can also be considered as rational expressions. As a rule, goes by, the division with zero is not possible. This is applicable to rational expressions as well. The division with zero is not possible in any case.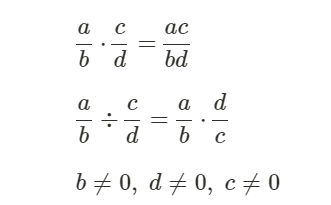 The addition and subtraction of the rational numbers are a bit trickier, and we need to be careful while solving these. For this, we begin with finding common denominators while finding equal fractions.
Isaac Asimov Quote
"After years of finding mathematics easy, I finally reached integral calculus and came up against a barrier. I realized that this was as far as I could go, and to this day I have never successfully gone beyond it in any but the most superficial way."